Experience the Difference
Have you ever slept in an art gallery? eARTh Studios Gallery Suite is a one-bedroom suite with two beds perched in uphill Nelson with an eye for ART! The suite, styled in a modern, upbeat, colourful manner, features a king-size ultra-comfy bed, a tiled shower, laundry facilities, and a reading chair complete with a footstool, perfect for working on your laptop or curling up with a good book. You'll feel right at home with a barbeque, fully stocked kitchen, off-street parking, and new appliances. Designed with visitors or larger families in mind, the suite includes a pull-out sofa bed that can sleep two comfortably and, if additional beds are needed, cots are always available by request. After returning from a day spent on the slopes or exploring the many kilometres of hiking and biking trails, you can choose to either cozy up to the gas fireplace or relax outside, taking in the western lake view. Locked bike and ski equipment storage is available nearby. This suite is designed as an art gallery, hosting local artwork for sale on the walls and local ceramics made by local artist and eARTh Studios owner D.E.Walters. Find your creative side with an art experience in stone carving or clay by partaking in a workshop or private class at eARth Studios! The backyard studio is designed to introduce the art of ceramics to you, with guided displays and wall murals showcasing the step-by-step process of making earth's dishes.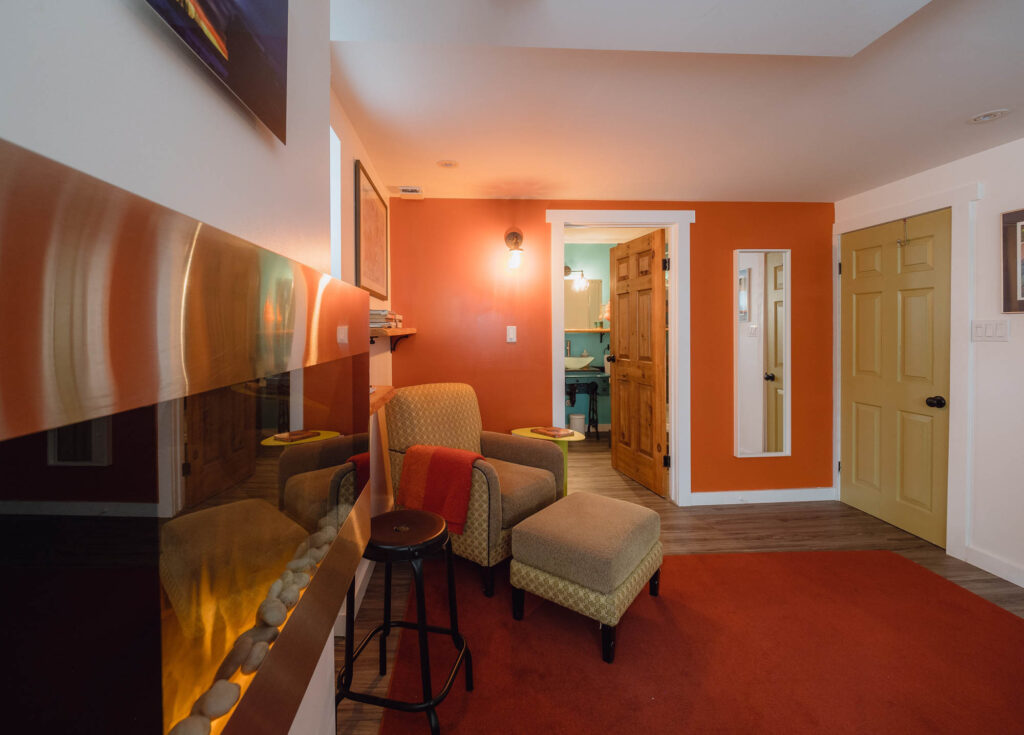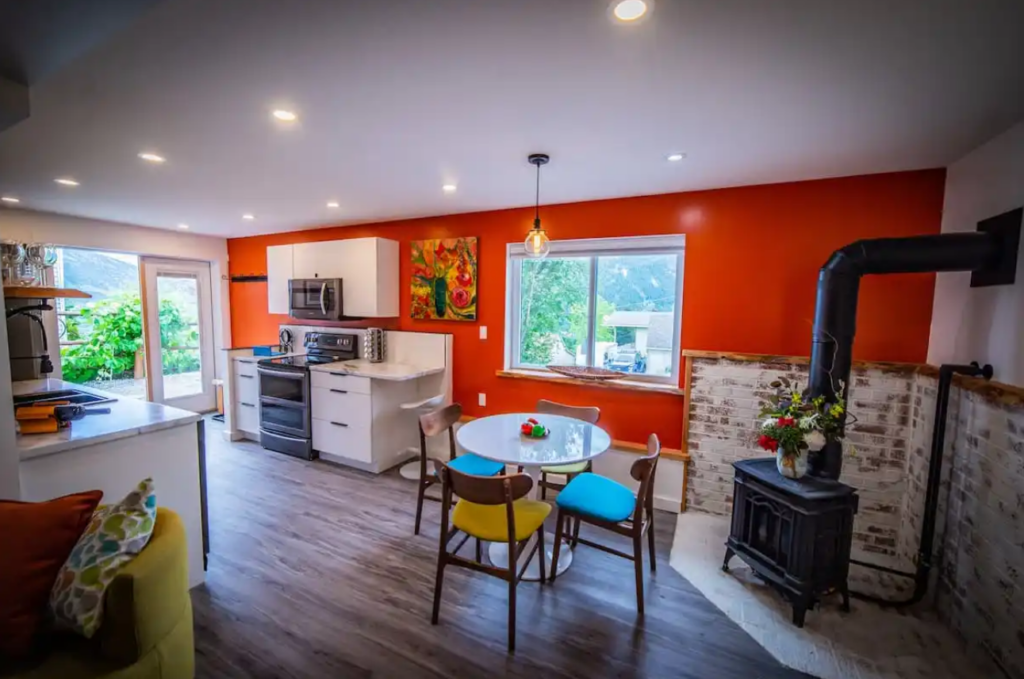 The eARTh Studios Gallery Suite offers
eARTh Studios Gallery Suite is a one-bedroom suite perched in uphill Nelson with an eye for ART! Enjoy an ART-cation by staying in an art gallery and partaking in a workshop or private class at earth studios!
• One-bedroom complete with two beds (1 King-Sized Bed, 1 Double Pull-Out Sofa)
• Full three-piece bathroom
• Accommodation for up to four guests total
• Fully-stocked kitchen
• Washer and dryer
• Patio
• Free parking
• Wifi
• Lake access
• Garden view
About eARTh Studios
eARTh Studios is a home-based studio born out of love of working with Stone, Metal and Clay. Owner and art teacher Diane Walters, supported by guest instructors, offers ceramic, jewelry, and soapstone sculpture workshops. Diane has over 42 years of pottery experience. She grew up rockhounding, and her parents owned Bedrock Supply in Edmonton, Alberta. At the age of 11, Diane began carving stone. She offered soapstone classes at children's day camps for many years.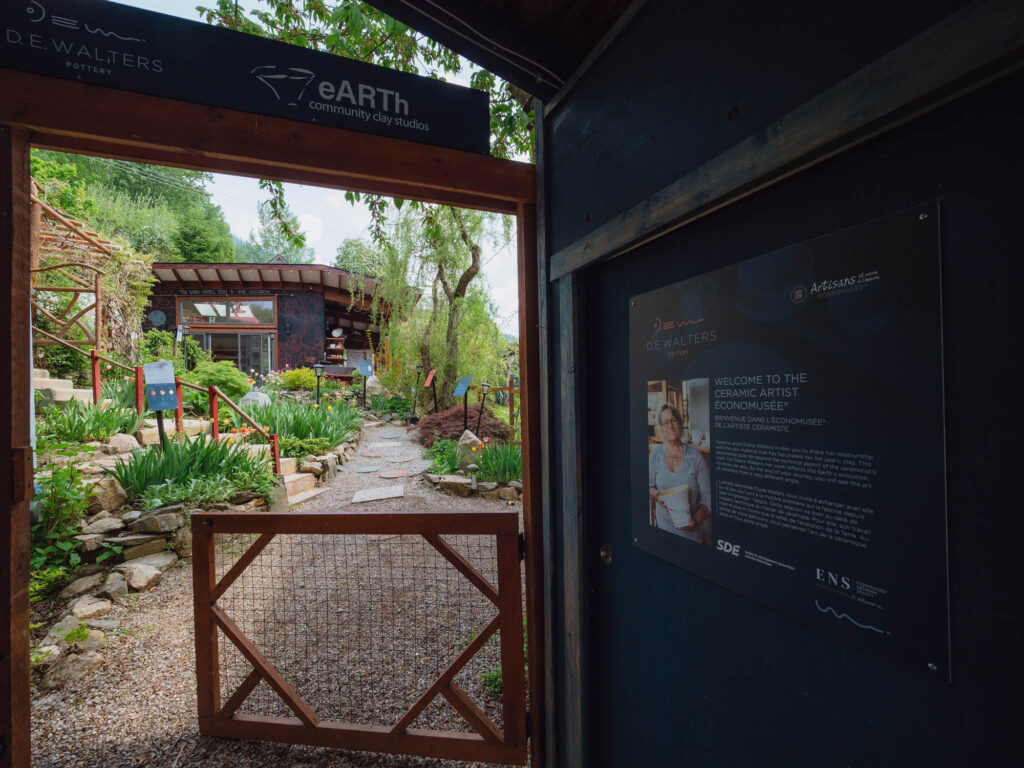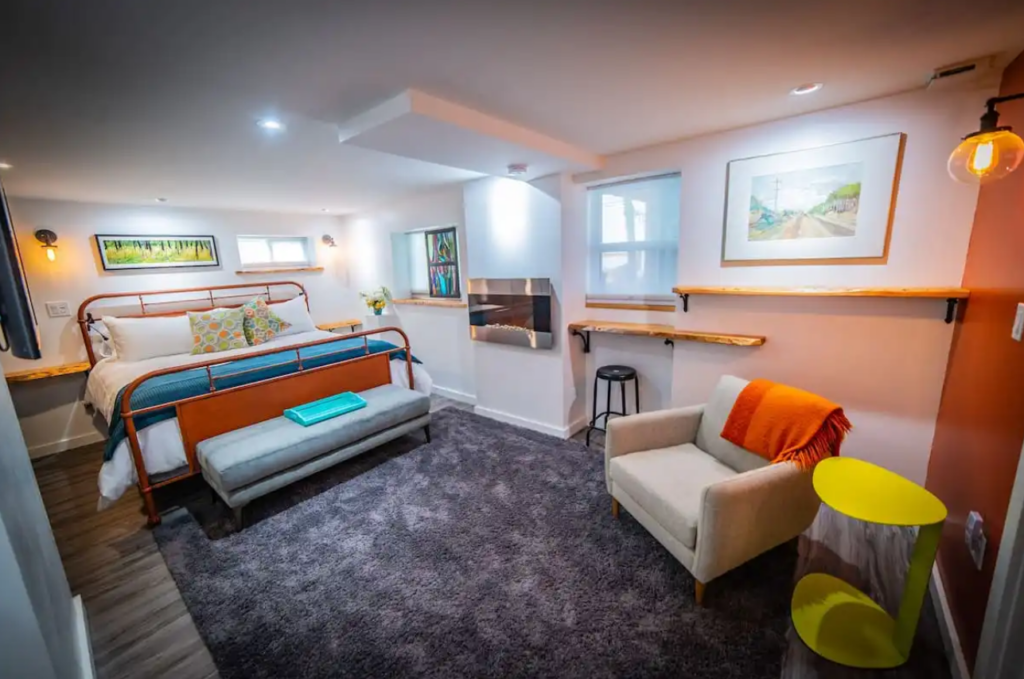 The Gallery Suite
This executive suite has been styled to be a gallery for the visual arts and many of the pieces are for sale. The views are among the best Nelson has to offer! This suite is minutes from hundreds of mountain bike trails or easy walks along the rails to trails. Enjoy a Bbq dinner while relaxing outside in Adirondack chairs while taking a break from your artwork in the studio. Watch a video tour of the suite!
Don't wait to start your next art escape!